Summer is a great time to explore the garden at night, and as usual, our latest nocturnal species review didn't disappoint! Standouts were the abundant spiders and moths. Eight species of spiders were observed as they busily worked their night shift.  We are still working on identifying the dozens of moth species.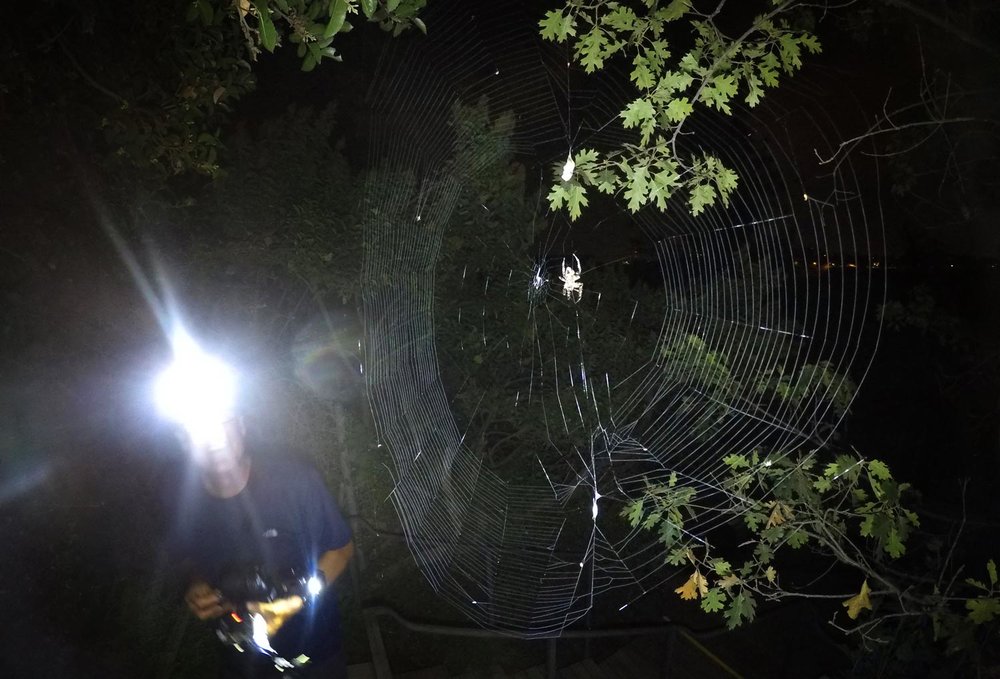 Scott – Homo sapiens and Jeweled Araneus – Araneus gemma
Coolest Moth of the Night
When at rest, borer moths hold their marbled forewings in such a way as to mimic a crumpled leaf while their body resembles a stick.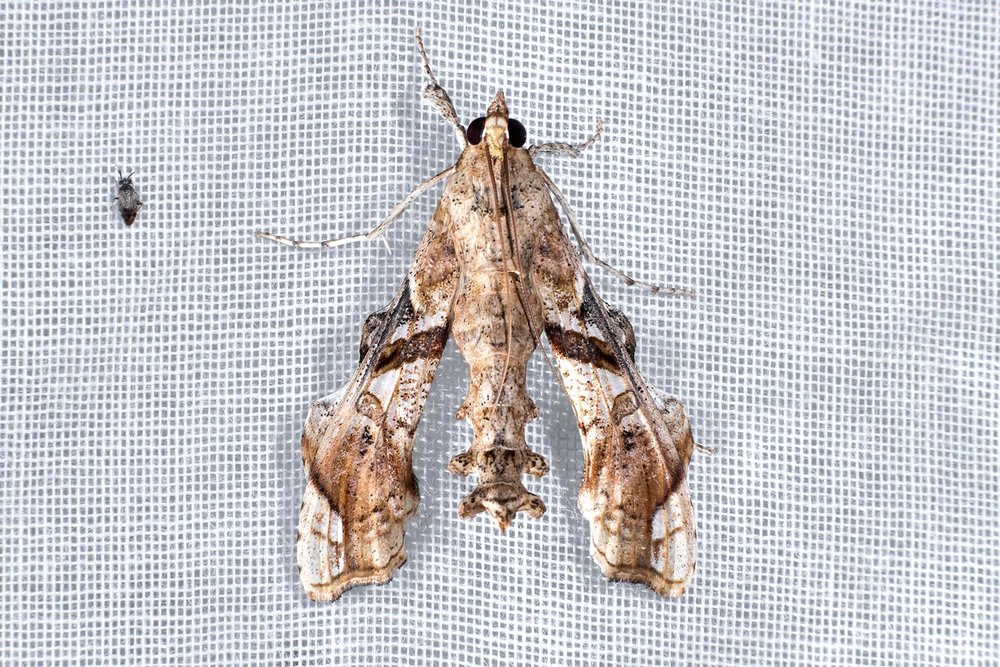 Erythrina borer – Terastia meticulosalis
Most Beautiful Moth of the Night
Elder Moth larvae love elderberry leaves. Birds love elderberry berries. A win win plant for attracting beautiful creatures into your yard.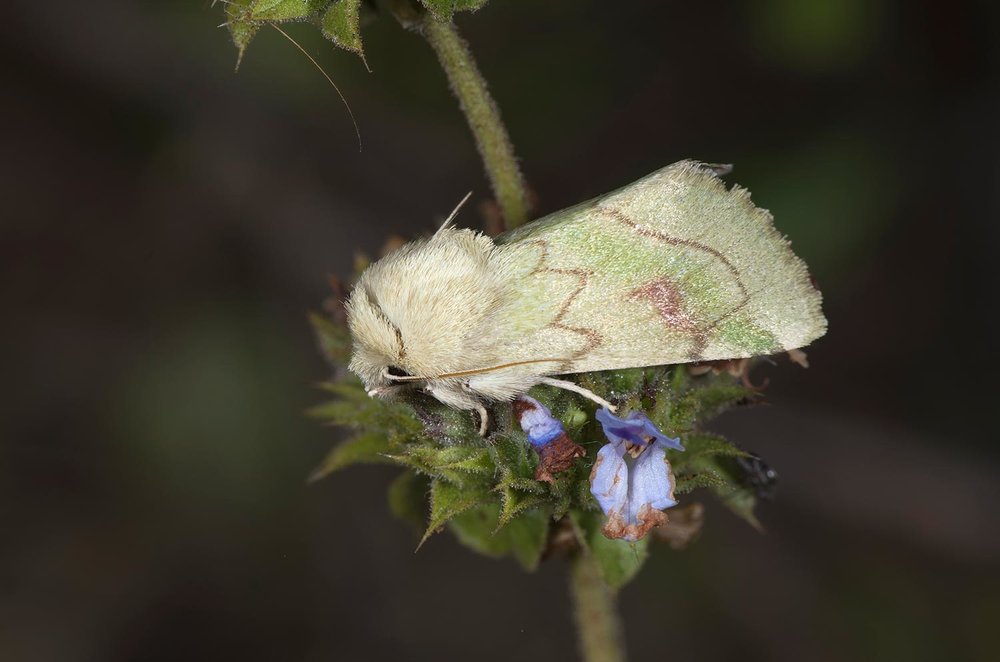 Elder Moth – Zotheca tranquilla on Salvia