Normally found in grassy areas along the L.A. River, finding scaly-breasted munia in the GNG was a nice surprise. They are known to wander post breeding season, and during this time will occasionally end-up at wild bird feeders. This was the first time seeing them in the garden.
The scaly-breasted munia (also known as nutmeg mannikin or spice finch) is a small, beautiful brown finch native to Asia. Because of its popularity in the pet trade, over time these birds have established themselves in many parts of the world (because of escapes, releases, etc.) including the Los Angeles Basin.  In fact, scaly-breasted munias are so well established in our area that in 2014, The American Ornithologists' Union added them to the official L. A. County bird species check-list.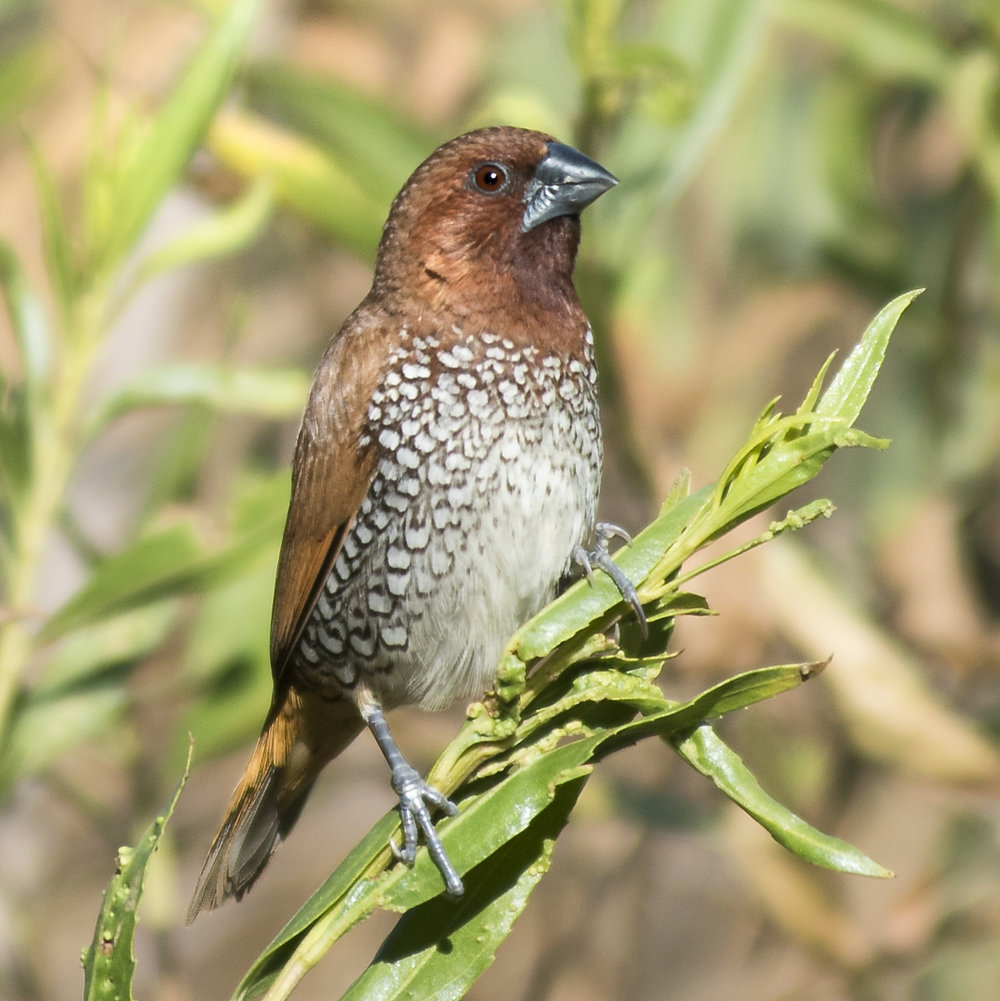 Scaly-breasted munia – Lonchura punctulata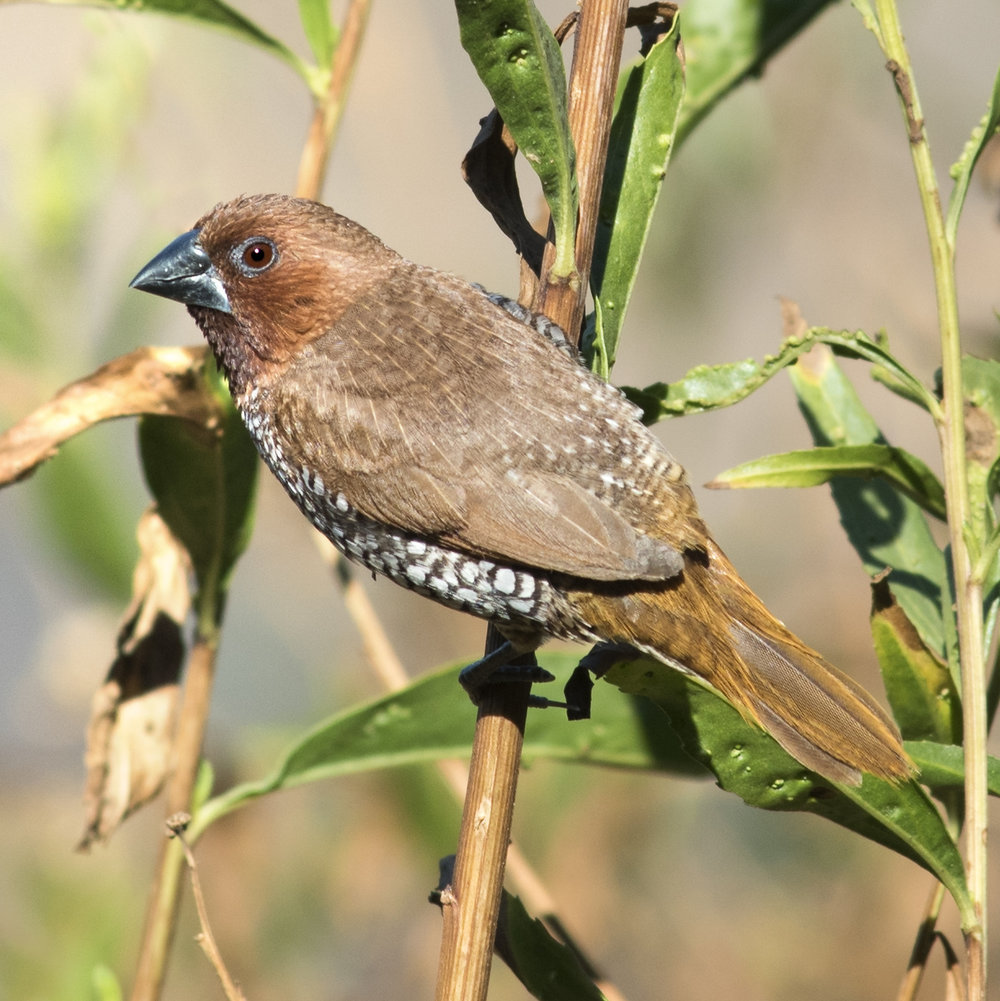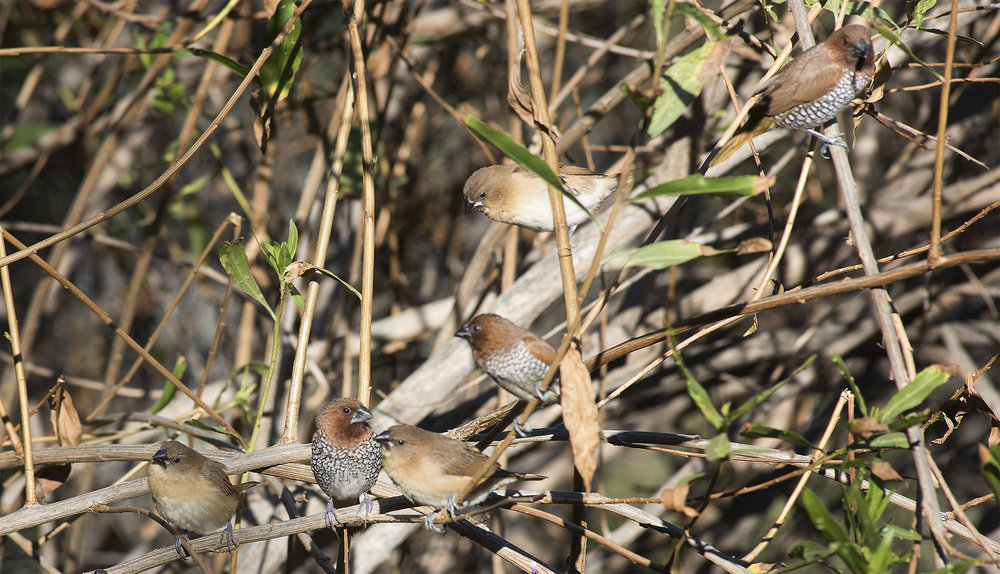 The three birds in this photo with plain, unmarked breasts are juveniles, proving that local munias successfully bred this season.