From March through mid-May, the lower water feature is always busy with migratory bird life. This year has been no exception and at the moment it's full of Western Tanagers taking a break from their northern travels.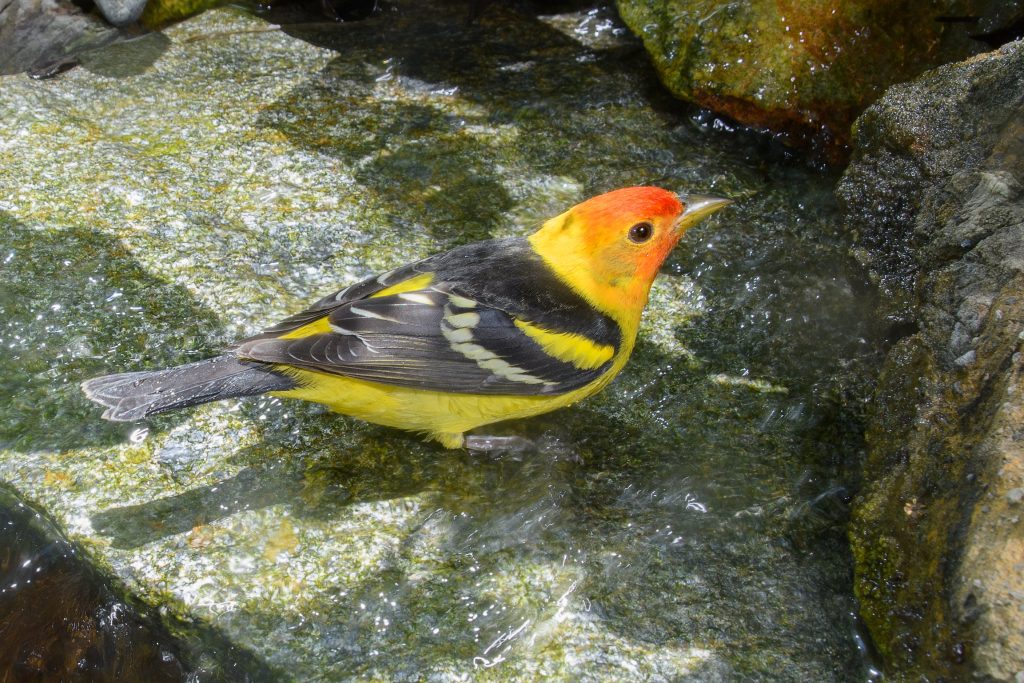 Prior to the tanagers, waves of warblers, orioles, thrushes and grosbeaks had been utilizing this important water resource – hydrating and freshening up for the next leg of their incredible journey.
And as spring migration nears its end, we'll expect to see a few stragglers or rarities. This water feature it's truly a magical spot in the garden.