A White-throated Sparrow was recently found in the GNG, an exceptional new species for our ever-growing bird list.  During most winters, 10–15 of these birds will be documented in Los Angeles County – this was number 8 for the 2016/2017 season!  This one (like most others found in L.A.) has embedded itself in a White-crowned Sparrow flock (an expected winter sparrow) and hopefully will stay around until next spring.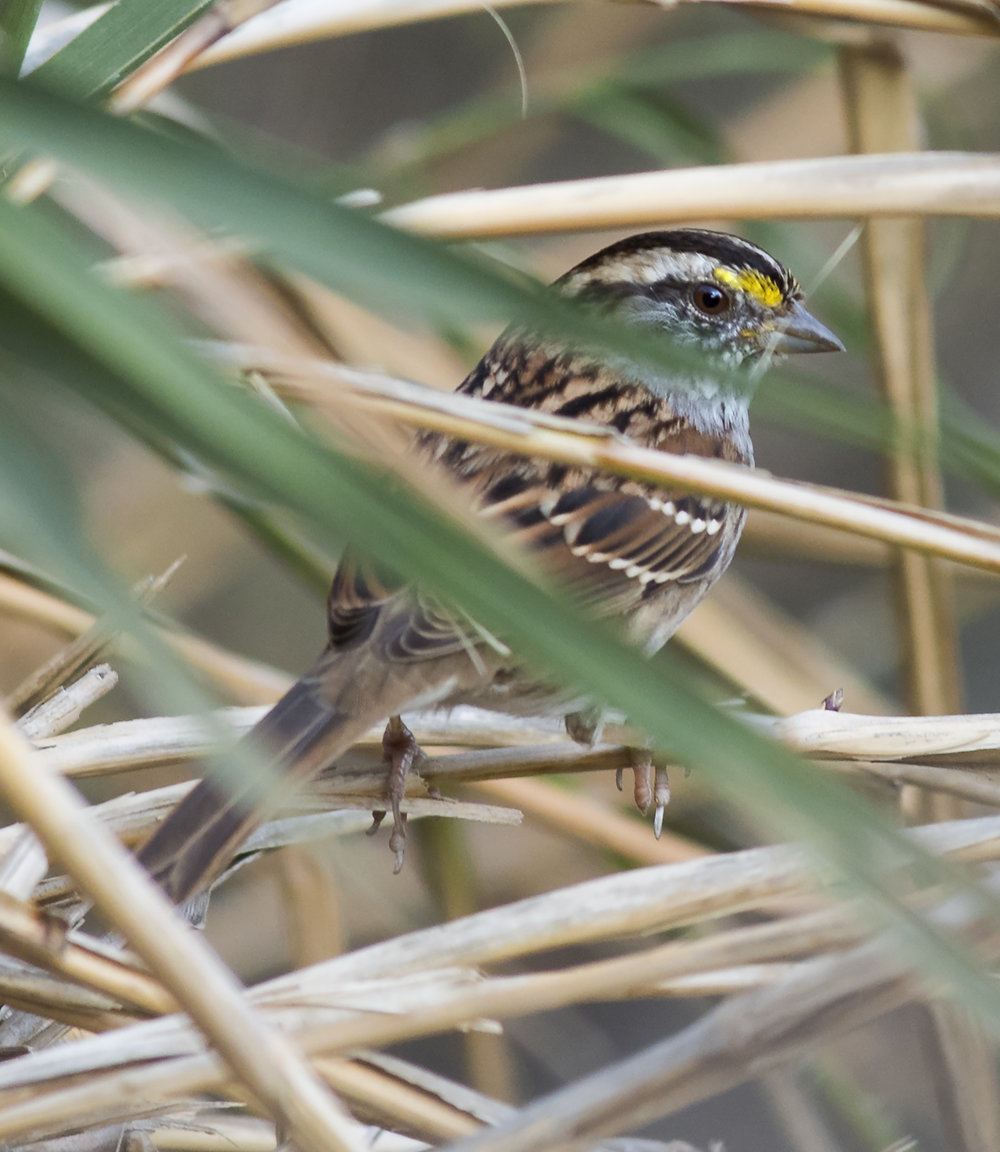 White-throated Sparrow
For the most part, White-throated Sparrows spend the spring and summer months in Canada, staying until just before the first snow arrives.  They then migrate south, spending the fall and winter months in states east of the Rocky Mountains.  But every year a small number of them find their way to the Pacific Coast where they stay to spend the winter.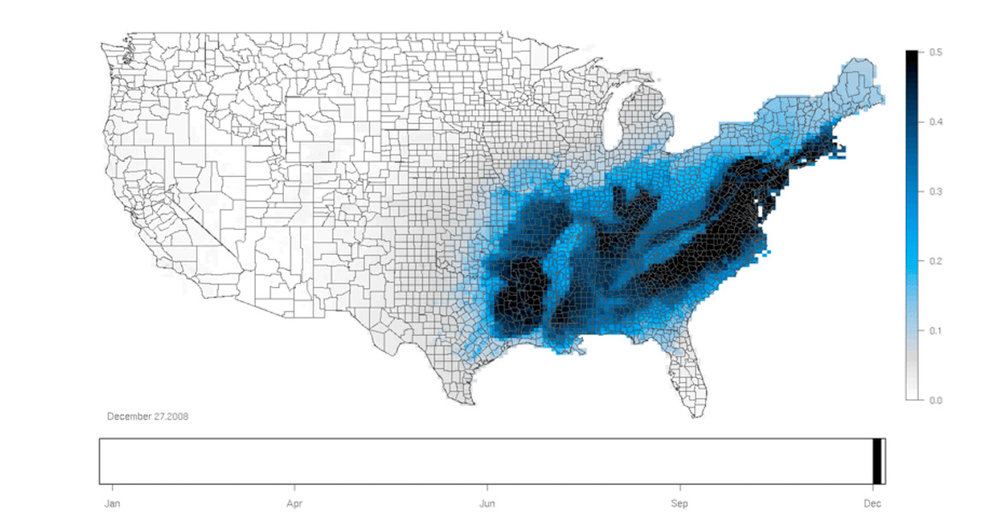 White-throated Sparrow winter rang-map.