Lurking in most Los Angeles yards is the non-native Eastern fox squirrel, and the GNG is no exception. First introduced after WW2, this squirrel long-ago out-competed our native Western gray squirrel for the right to exploit a bounty of fruit from our trees and seed from our bird feeders. Even though a few small populations of gray squirrels still survive in the Santa Monica Mountains, to be guaranteed to see one in L.A. you must take a trip into the San Gabriel Mountains. It seems that fox squirrels have no interest in attempting to make a living for themselves above 5000'.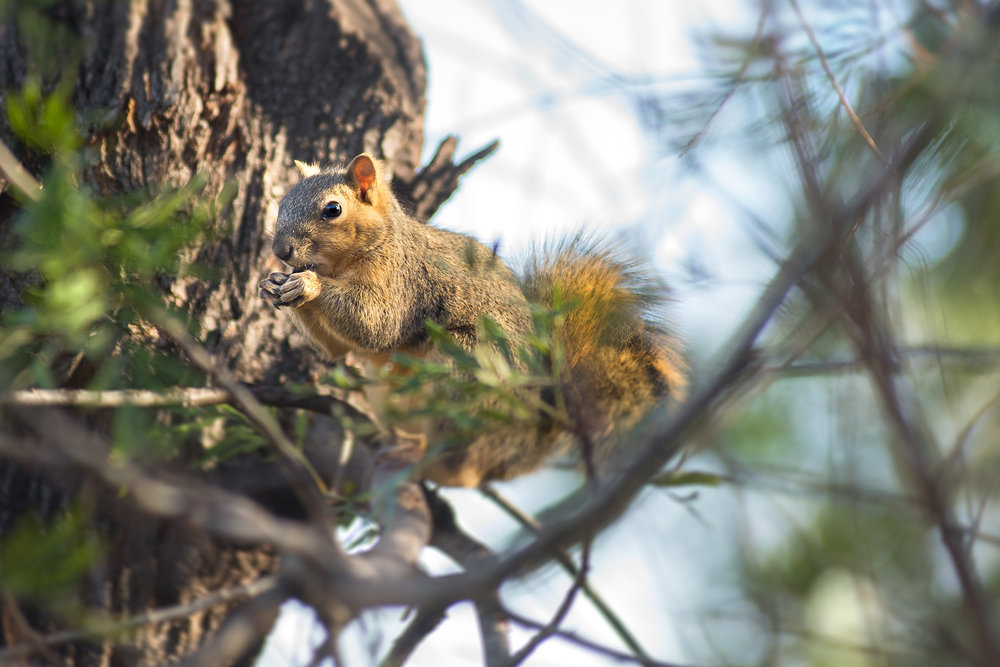 Adult Eastern fox squirrel.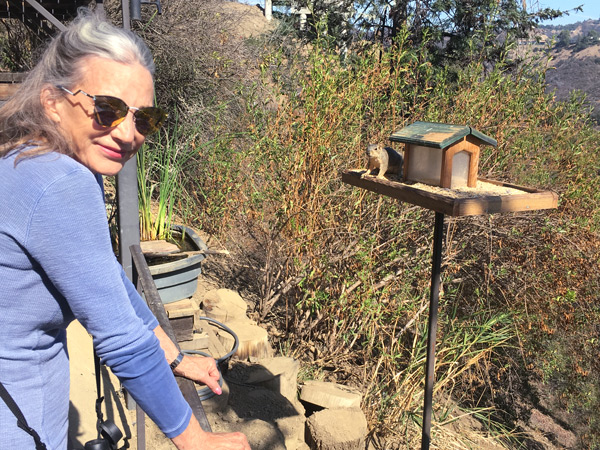 A fox squirrel in the back platform feeder shows Susan who's boss in this garden!