Native bees have not been seen in the GNG for a couple of weeks, until today.  This lone sweat bee was noticed on one of the few buckwheat flowers in bloom in the garden. Native bees are active during specific times of the year and every species flying-time is different.  Sweat bees can be seen at flowers for the better-part of the year, but this is now quite late in the season for them.  They will become active again early next February.
Also, if you look closely, this very small bee is harboring some very small mites on its abdomen.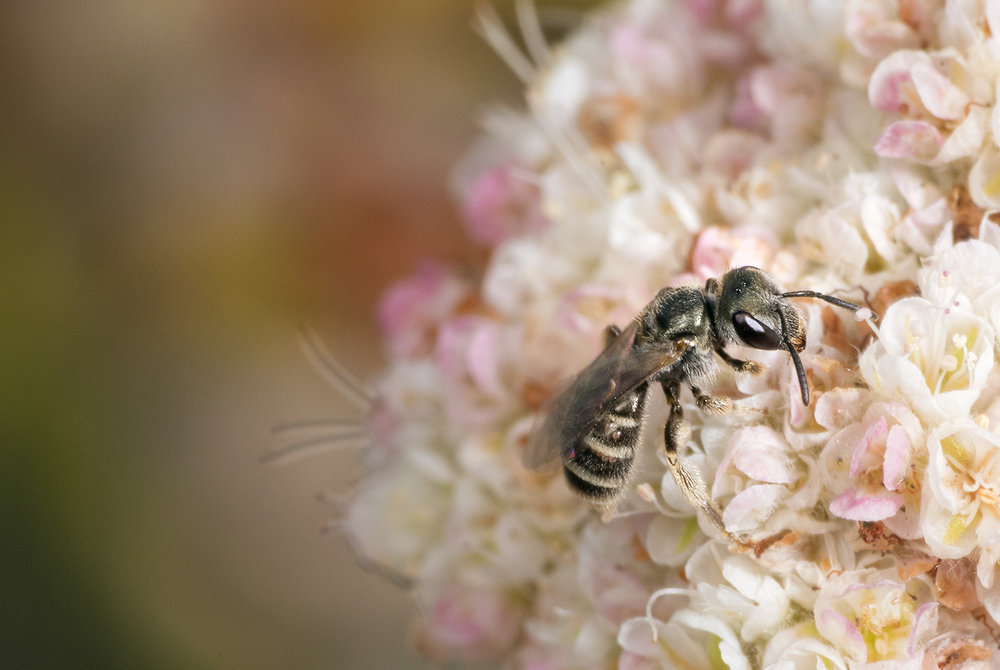 Sweat Bee – Halictus tripartitus ♀ and unknown mites.