This popular fountain sees most of its action in the mornings, but still gets visitors throughout the day.  On this afternoon, many species of birds came to drink or bathe – hummingbirds even had a few of their charming pool parties.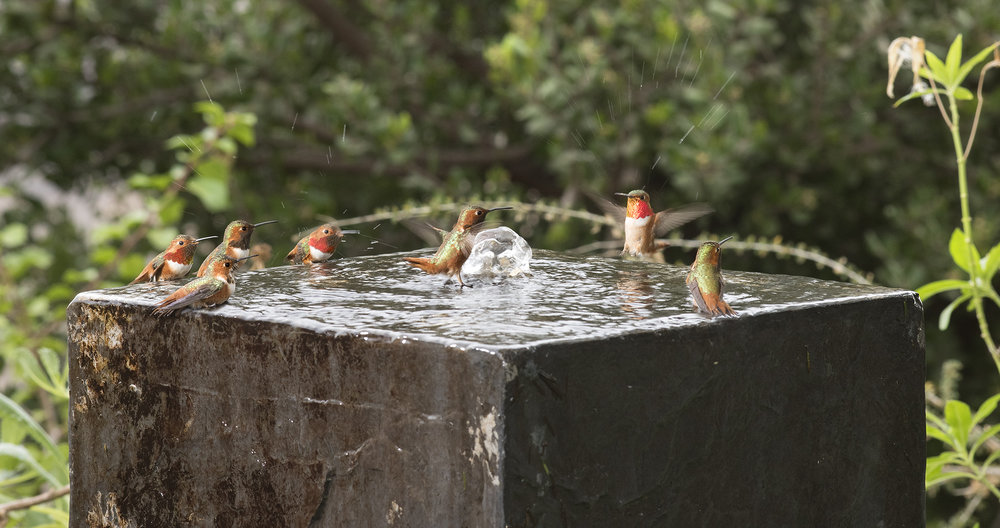 Allen's hummingbirds.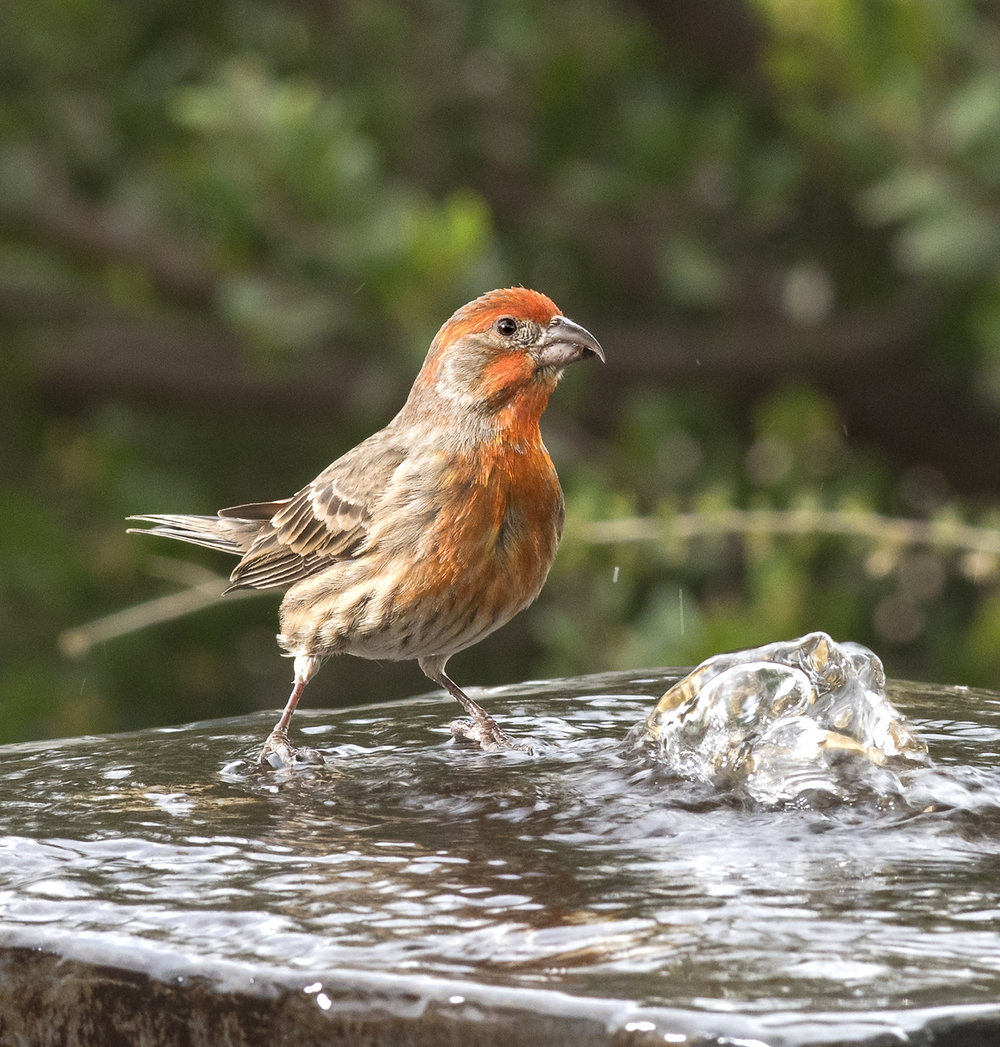 House finch with an interesting deformation to his beak.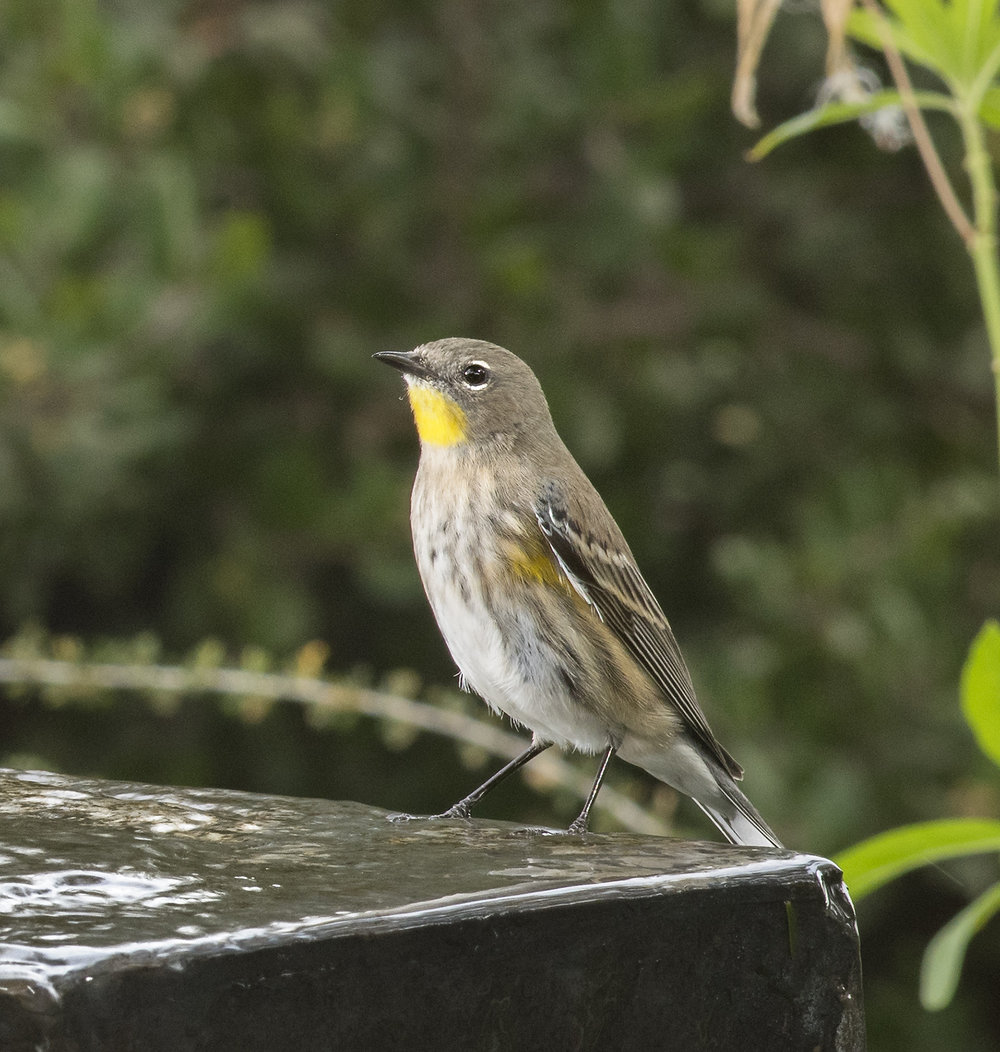 Yellow-rumped warbler.